ORIGINAL MOVIE POSTERS
Linen Backing and Restoration.
Linen Backing is the accepted form of preservation and restoration of original vintage movie posters and other artwork.
The process involves fixing the poster to a Japanese Masa paper with an acid free paste and the Masa paper to acid free linen/canvas. During the process the poster is usually cleaned and deacidified and foldlines and imperfections such as water stains and even ink can be removed by a skilled restorer. Linen backing is technically reversable, providing the correct paste has been used. It is certainly possible to reback a poster without too many problems but if the poster is simply demounted it will not be returned to its original condition.
Paper loss can be repaired and artwork retouched by the best restorers. Some use extensive airbrushing which can tend to detract from the authentic nature of the poster. Borders can be repaired or replaced using airbrushing and other techniques.
The majority of linen backers are based in the USA with one or two others in England, France and in Australia. The results can vary significantly and some take shortcuts and use inferior materials.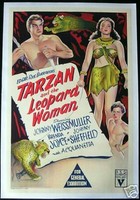 I am happy to provide recommendations for linen backing if you need some assistance. Be careful when choosing a linen backer and, ideally, look at some of their work before proceeding. Remember, you get what you pay for. The best materials cost money and there are no real shortcuts if you want quality work.
Linen backing generally should enhance the appearance of a movie poster making it easier to frame and more appealing but a poorly backed poster can significantly diminish the value of a poster.
Some posters are ideally suited to linen backing, particularly Italian and Indian posters which are printed on fragile paper that easily separates along the foldlines. Australian daybills are also suitable for linen backing and look particularly impressive when backed by a professional.
Heavy stock posters are best left as is but they can be paper backed. The downside of this process is that the poster must be stored flat and can never be rolled.
Linen backing can add to the value of posters but this depends on the quality of the work. When buying linen backed posters on eBay or elsewhere you should always ask the following questions:
Who did the linen backing and when.
What was the condition of the poster prior to restoration.
It is possible to determine the extent of restoration by holding the poster up against a strong light but it is best to know the details before you purchase the poster and most reputable dealers should be happy to provide this information.
Many of the major auction houses and dealers offer linen backed posters. This is some testimony that the process is widely accepted.
I would certainly recommend linen backing by a qualified restorer. Many posters are greatly enhanced by the process and can be displayed "as is" with magnets reducing the need for framing. The beauty of using magnets for linen backed posters is that the posters can easily be switched without having to remove frames.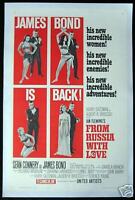 Free counters provided by Andale.