Australian Movie Posters
The Richardson Studio
The Richardson Studio was founded by John Richardson in the early 1920s. He had been a poster artist prior to this and had produced the artwork for a number of posters for silent films during this era.
In the very early 20s posters produced by The Richardson Studio would carry a tag at the bottom of the poster "Drawn by Richardson Studio" and later "The poster produced by Richardson Studio". A very few posters have been found that bear the signature of John Richardson and these are highly desired among poster collectors.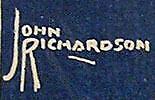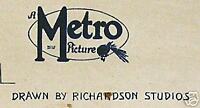 It would appear that The Richardson Studio had some association with the printers W.E.Smith during the early years. Many of the posters that featured artwork by The Richardson Studio were printed by W.E.Smith although there are exceptions.
There is very little recorded information on the production of Australian posters and so some of the information that has been circulated is based more on "educated guesswork" and anecdotal information than anything else. It does seem likely that John Richardson entered into a contract with Paramount Pictures at some time during the 20s to produce the artwork exclusively for all their Australian posters. The Richardson Studio continued producing the art for Paramount through to approximately 1960. This also approximately coincided with the demise of other prominent printers and the majority of all Australian movie posters were printed by Robert Burton Pry Ltd from approximately 1960 for the next 20 years or so.

It is probable that John Richardson personally produced the artwork for many of these posters but there is no way of knowing how many artists actually worked for the Richardson Studio.
The artwork was nearly always produced using the hand litho process and The Richardson Studio posters were among the finest examples of this intricate printing style (see my other guides for more information about the hand litho process). The artwork was often unique and always had disctinctive hand lettering that would immediately identify them as Richardson Studio.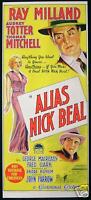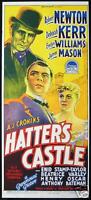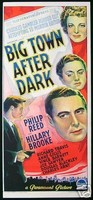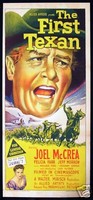 Posters that were produced by The Richardson Studio are genuinely rare and a wonderful testimony and record of the films of Paramount Pictures.
Click on the links below to find…
ALL YOU NEED TO KNOW ABOUT AUSTRALIAN MOVIE POSTERS
© John Reid Vintage Movie Memorabilia
Free counters provided by
Andale
.